Backyard Bison
American Plains Buffalo Hides /Robes !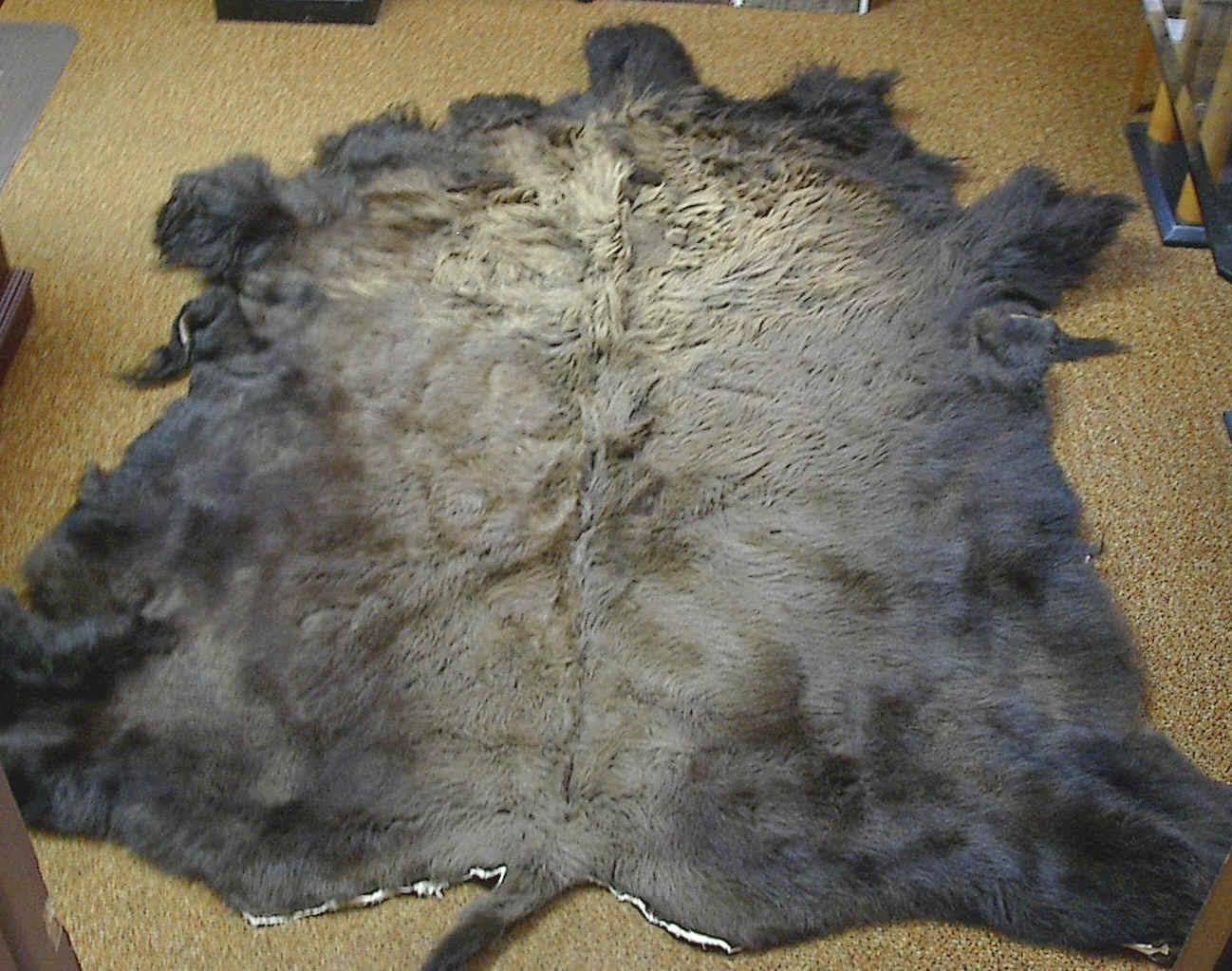 Tanned buffalo hair-on hide - makes a great blanket (even if you do not live in a tipi), or use as an area rug or wall hanging.
We only tan and sell our very best winter hides. Our prime winter hides are from Buffalo harvested from mid December to mid January. We only get one or two of these great hides each year. For the highest quality, we immediately cool, flesh-out, and salt the hides. As soon as they are dry enough, we ship them to the tannery. Based on our experience, the tannery that we use is the best in the world for buffalo hides. The hides that they have tanned for us are very soft and plush. Stop by our farm store to see how nice these are, or I can UPS to anywhere in the USA.
*** Due to two very mild winters, the hides have not been good enough to invest in tanning so I currently do not have tanned hides available for sale ***
I will have summer hides available for drum making, etc.
Call (610) 346-6640 or email rod@backyardbison.com if you have any questions or would like to order a hide.
Bison bones, skulls, teeth & wool products also available
Products may be limited
Return to Backyard Bison homepage
© 2020 Backyard Bison all rights reserved